DIN Somethearith (Ritz), President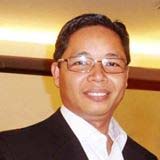 Mr. Somethearith Din is the co-founder of the Frangipani Villa hotel chain currently with six hotels in Phnom Penh and Siem Reap. "Ritz" appreciates the importance of developing a brand in conjunction with understanding guests' needs. The Frangipani line of hotels was the first fully owned Cambodian boutique hotel chain. He is also a public speaker in entrepreneurship and management skills.
His background includes a degree in architecture and a Masters Degree in Urban Environmental Management from the Asian Institute of Technology (AIT) in Thailand. He also was Country Manager of UN-HABITAT after spending ten years in housing and the urban development field.
Carrol Sahaidak-Beaver, Executive Director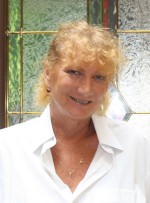 Carrol's memories of Cambodia began in February 1992 when she stayed at the Grand Hotel in Siem Reap. Things certainly have changed!
With a background working with the private sector, associations, international organizations, non-government organizations and social enterprises, Carrol brings 22 years of overseas experience in organizational development. This has been built working in four different regions including Southeast Asia, West Africa, Eastern Europe and the South Pacific.
Carrol's wealth of corporate knowledge in both the public and private sector in Cambodia originates from working here in 1992, 1997, 2005 to 2006, and 2008 to date. She has a proactive methodology in the transfer of skills, an in-depth understanding of the challenges facing education, training and skills development, and change management. Her administration and finance skills include analysis, planning, training and supervision.
Carrol has extensive experience in business coaching and development. This has included building business plans, strategic planning, resource analysis and planning, marketing, administration and finance including budget training. It has also included capacity and capability assessments building into learning and work plans identifying realistic and achievable goals in a result based environment.
Carrol's commitment to ongoing development has involved her as a volunteer in a variety of capacities. Carrol is currently the Acting Executive Director and Secretary General of the Cambodia Tourism Federation, Secretary General of the Tourism Commission EuroCham, on the Board of Directors of the Cambodia Chefs Federation She was on the Board of Directors of the Cambodian Federation of Employers and Business Associations (CAMFEBA) and on the Executive Committee of the Australian Women's Connection (AWC) in Cambodia as Treasurer.
Ms. MAO Thida, Executive Assistant
Thida has steadily bu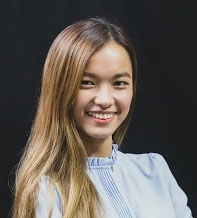 ilt her experience working for hotels, restaurants and in marketing. Her experience with hotels has included supervising front office staff and reception. Added to this is her experience teaching primary students English and hygiene.
She is not shy to the public with her experience as a TV Emcee for the Passion Show on Teen Lifestyle. She enjoyed the experience of interviewing guests on live television.
Currently Thida is studying for her Bachelor of Business Management at Norton International University. Balancing studying and working full time is a challenge she is happy to meet.
Mr. Kong Sangha
Sangha has illustrated a dedication to learning business and office procedures. He faces each challenge wit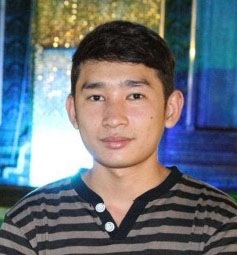 h enthusiasm. He is currently studying for a Bachelor of Economics with the Royal University of Law and Economics (RULE). Between work and school, he enjoys heading back to his home village in Siem Reap Province.